Neuvième Ciel: the name is pretty, and the collection is, too. We love this brand of fashionable maternity clothes, founded by a young mother, who brings elegance and pretty materials to the wardrobes of pregnant women.
A year ago, Candice Merlet had a baby. Transformed by her pregnancy, she decided to abandon her job as an analyst. Driven by the desire to create something herself and inspired by her parents—she comes from a family of entrepreneurs—Candice decided to embark on an entrepreneurial adventure. During her nine months of pregnancy, she was disappointed to not find many, within reach, pretty, elegant and affordable clothes, to go to the office, to an evening out or to a wedding.
The idea of Nucième Ciel is still a baby. It only took six months for Candice to start a small business. The young woman, however, works alone, starting with the styling: she draws all models inspired by what she would have liked to wear pregnant.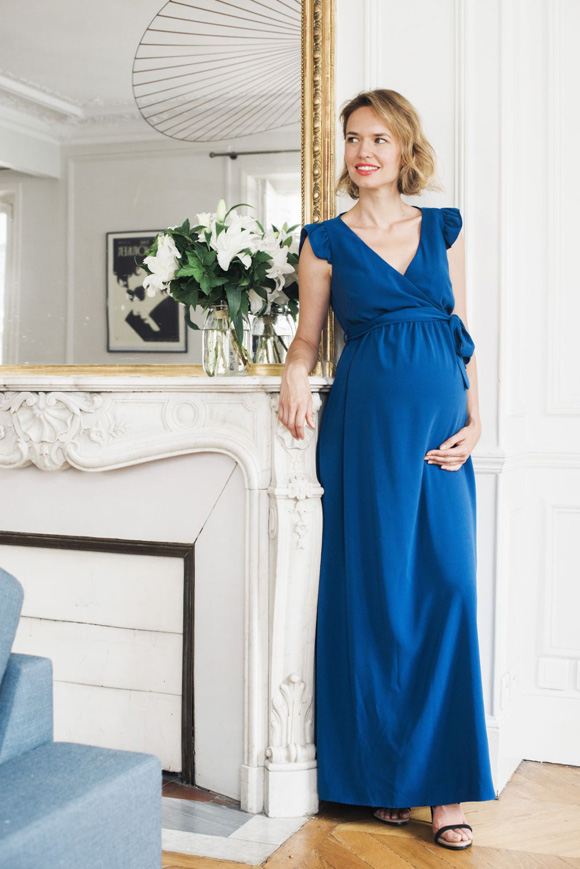 Accessible French manufacturing
To discover her clothing line, everything is available on her site and the e-shop. As for us, we immediately fell in love with the Lemercier overalls. A classic for pregnant women, these are more feminized thanks to the bows on the shoulders, which allow you to adjust the length of the straps. In the same spirit, the Monceau skirt-overalls charm us with its half-retro, half-casual look.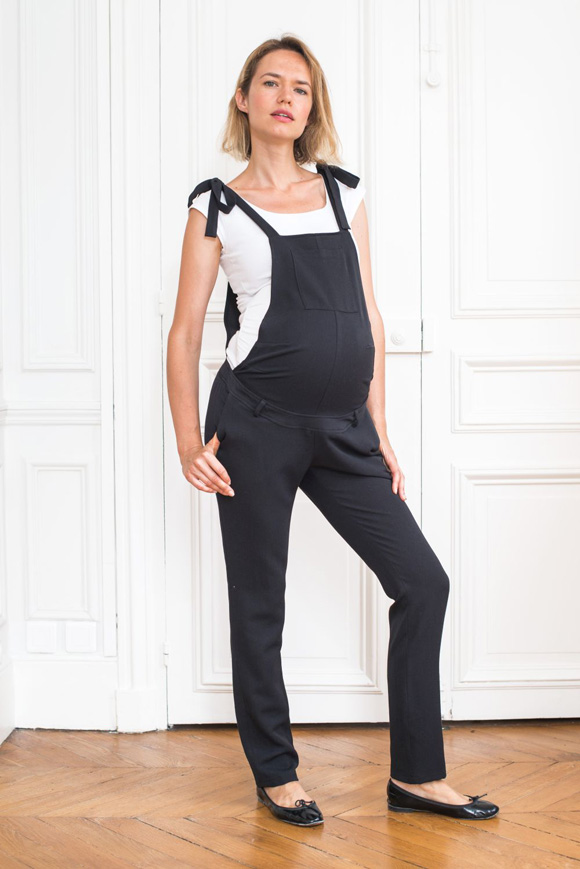 Faithful to the her original promise, Candice also offers very elegant pieces. For example, one sees oneself perfectly attending a wedding in his Bohème or Ramatuelle dresses. And for everyday life, her simple tops and shirts are perfectly cut for round bellies. They promise mornings without a headache.
Neuvième Ciel is a brand made in France by craftsmen with well-established know-how. Candice was an analyst for Chanel, so it's not surprising that she had a desire to make work past hands in the largest French fashion houses. For those concerned about pricing: the dressiest dresses do not exceed the 100 euro mark. It costs 25 euros for a cute, simple top.
Fanny Rivron
Translation: Ashley Griffin
Read more on Les Louves 
Advice and tips for choosing your lingerie during pregnancy
Cosmetics for pregnant women: our favorite brands