During a weekend stroll around Les Invalides, the Bon Marché, the Musée Rodin, or the Eiffel Tower, we have the difficult choice of deciding where to go for a gourmet bite that is also able to accommodate the children. Follow this guide with our best kid-friendly suggestions for brunch or a snack as a family in the 7e arrondissement of Paris.
Rose Bakery Tea Room
Scones, brownies, pudding, cakes and tartes of the day… The large Rose Bakery tea room at the Bon marché and its English sweets are an invitation to take a break at tea time, but also for lunch and breakfast. On the savory side of the menu : organic smoked salmon and scrambled eggs, shepherd's pie and a green salad, fillet of sea bream with a quinoa and peas salad, or a gourmet vegetable quiche, that goes well with the delicious "Green Juice", a pressed juice made from avocado, spinach, green apple, and cucumber.
We love to stop for a snack with your stroller and enjoy the calm atmosphere before continuing on our walk in and around the Bon Marché.
More information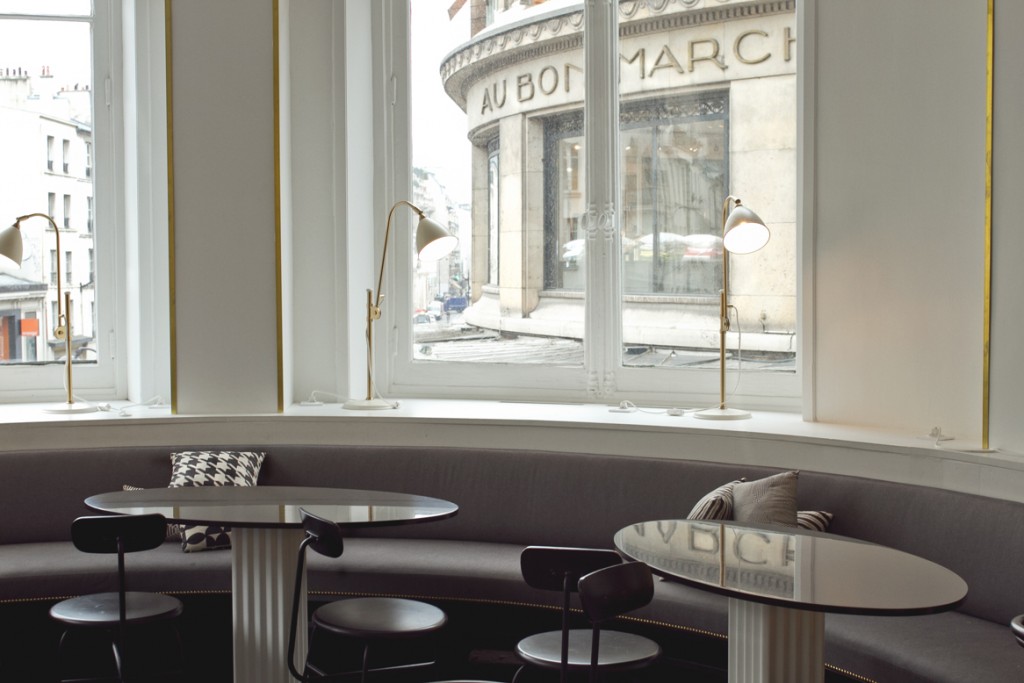 Miss Marple
This subtle tea room serves a brunch with English accents every Sunday with a special menu suited for the kids. Sweet dishes (Muesli with fresh fruits, pancakes, fromage blanc, or scones), savory dishes (soft-boiled eggs, vegetable tart of the day, scrambled eggs, or goat cheese with toasts, gourmet desserts, all fresh and homemade. For the little ones : Frosted Flakes or Chocapic with milk, orange juice, bread with Nutella, soft-boiled eggs with soldiers…
We love to come for brunch as a small group for an intimate moment with our eldest child.
More information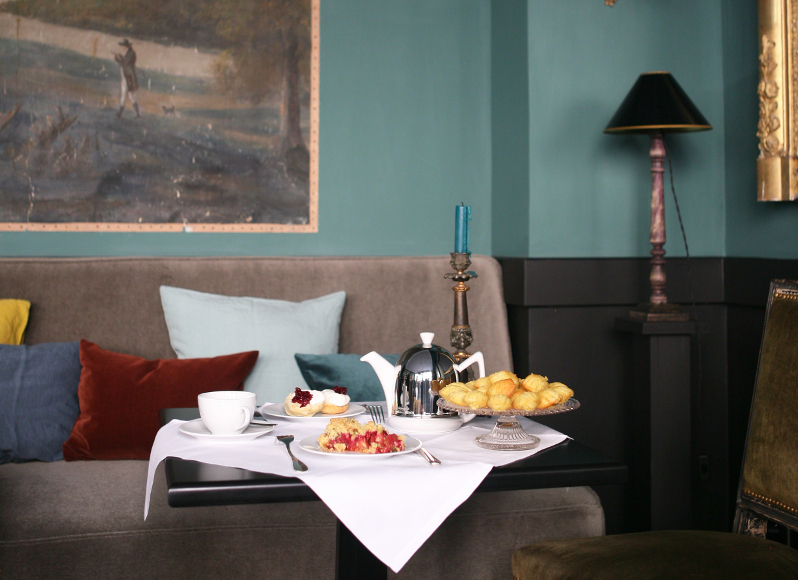 Coutume Café
A five-minute walk from the Bon Marché, this coffee shop will win over more than just the coffee lovers. At lunch time, one enjoys seasonal dishes either hot or cold (tartines, salads, and delicious toasted sandwiches). The children will drool over the stack of banana, chocolate chip pancakes, the banana bread and the other homemade pastries. The strollers fit at the head of the table without a problem and two high chairs are at your disposal.
We love to grab a quick lunch with the kids before continuing our walk to the Musée Rodin.
More information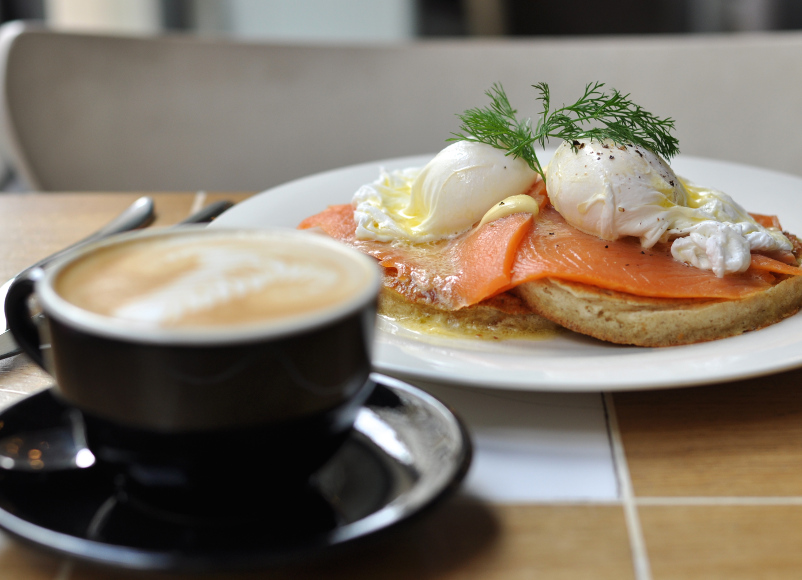 Marlon
In this new, trendy spot, just two steps from the rue Cler, one appreciates the large burgers and club sandwiches as much as the vegetarian dishes or the exotic, spicy starters. The kid's menu is no less of a success and the very cheerful staff provides the kids with a picture to color.
We love to reserve the round table for a family lunch.
More information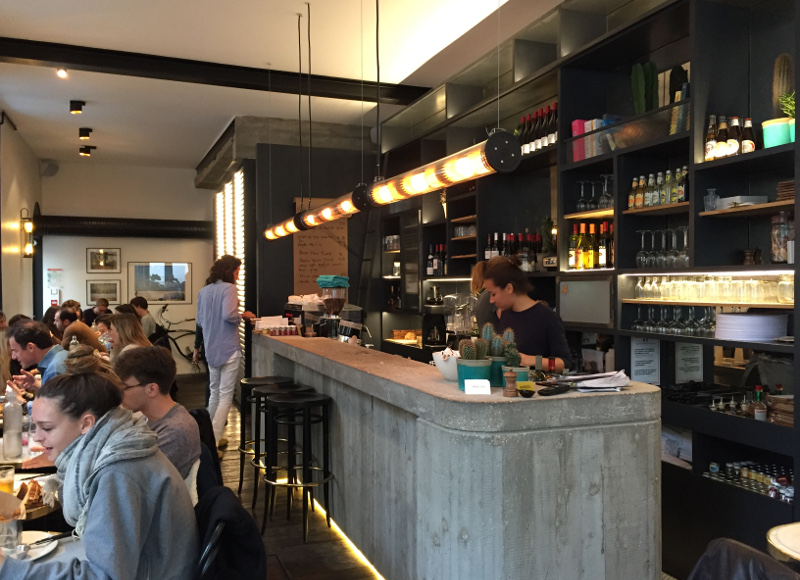 You will also like :
A colorful and refined brunch at Colorova, Paris 75006
3 spots to get brunch outdoors with the kids in Paris
Traduction : Scout Sabo.