After having tested hotels with a swimming pool, charming guest houses, "all inclusive" clubs or villa rentals with a babysitter recruited three days before departure, you are still looking for the ideal setup for your family holiday… well, you've found it. A concept that cleverly mixes the best of all these elements: freedom, amiability and top-knotch services for parents, the program of your dreams and an impeccable welcome for children by "enchanters" and "baby enchanters," from infants to teenagers… Between Katy and Jacques's four summer holiday houses, it's up to you to choose the one that suits your desires.
Need nature and authenticity? Cape on Lombardy


For you…
A holiday here is synonymous with "detox." Because you love to live your life as an active woman and city dweller, you feel that you're not the only one in your family who is starting to feel overloaded. The children and their father open their eyes wide at the sight of a hundred-year-old tree and claim they walk in the forest every Sunday? It's time to offer them a real break away from the metro and the exhaust pipes. In Italy, to be specific.
Your house: Cascina Erbatici, in Lombardy. A renovated farmhouse on the edge of a private lake in the middle of the countryside, with its beach and cabins on the water's edge, its fishing and horseback riding or boat trips…
Les Louves loves: rooms for four, perfect for large families, and an equestrian center.
More info
I want to go there

Dream of bathing in the sea and the sun? Opt for Spain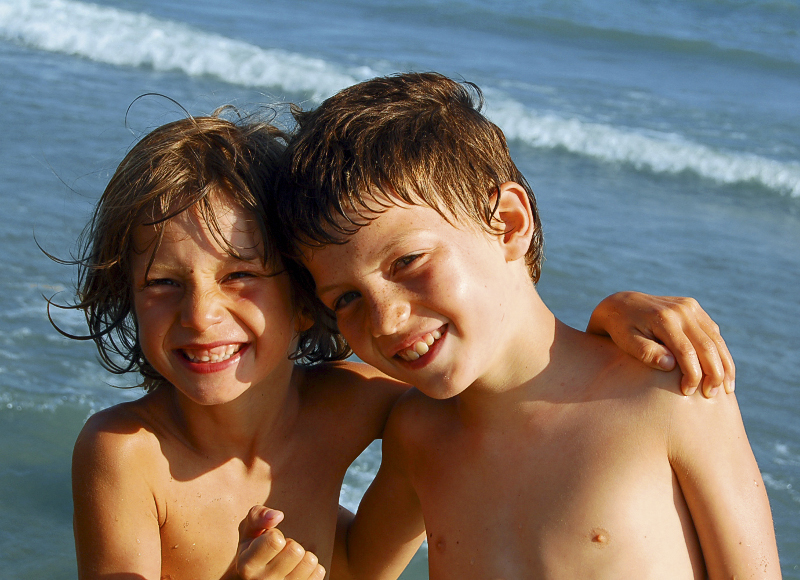 For your kids…
Here, holidays are synonymous with swimming all day, snorkeling, water sports and snacks on the beach. And as for you, you dream of going from a yoga class to a paddle trip without asking if you have to reapply sunscreen on your youngest, and finally finding a little taste of freedom under the palm trees… This summer will be sunny and festive, without worrying about cooking meals or the babysitter…
Your house: Mas Sant Joan. A preserved area between sea and countryside on the Costa Brava, 1h30 from Barcelona, where parents are as well off as their children to occupy the long summer days.
Les Louves loves: enjoying the scenery of this old Catalan farmhouse surrounded by a 30-hectare park, and of the small picturesque villages around.
More info
I want to go there
The dream of a castle life in the South of France: in Provence

For you…
Holidays at this location are synonymous with breakfast on the terrace and aperitifs accompanied by the song of cicadas, uninterrupted reading sessions by the pool and walks in the Provençal hinterland, special moments with children and fine dinners for lovers. You are rather demanding and you are right…
Your house: the Domaine de Châteauneuf. A beautiful country house from the eighteenth century, 40 minutes from Aix-en-Provence, where you can switch between playing golf, playing tennis or idleness while our children are pampered by a team of facilitators to the care of the morning to the after dinner…
Les Louves loves: the elegant and neat decoration of this old Relais & Châteaux, in the rooms as in the common areas.
More info
I want to go there
Want to taste the Dolce Vita? Destination Rome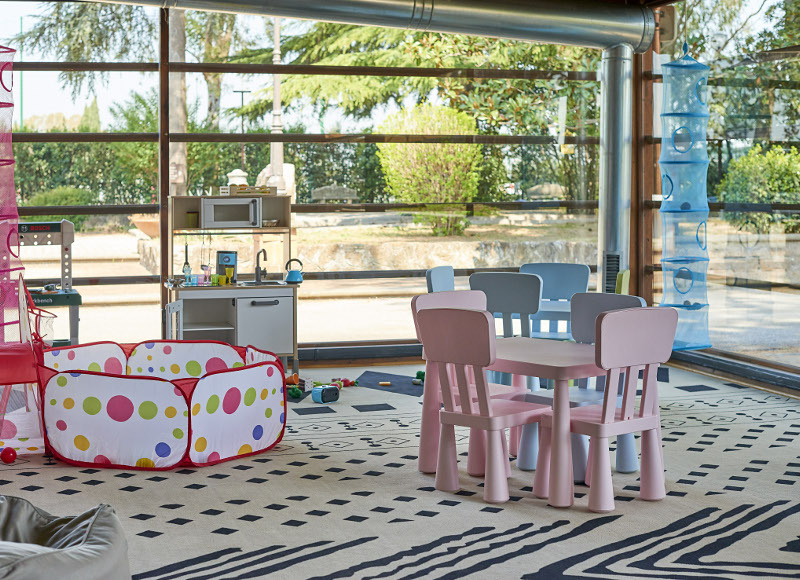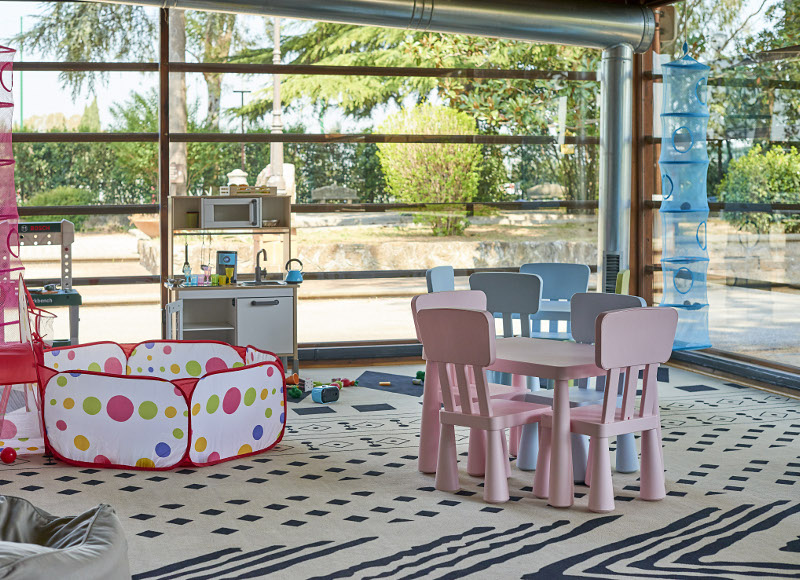 For you…
Taking a holiday here is synonymous with cultural discoveries and gastronomic pleasures, family games and long festive evenings, tasty cocktails and good wines… Whether your children are old enough to accompany you or not, you like to organize your days between visits and various activities, and you hate to see them bored.
Your house: Borghesiana Romana. A charming house located 20 minutes from Rome and nestled in a green park of 3 hectares. Here, you will find the essential ingredients in the houses of Katy and Jacques, with, as a bonus, a gifted Italian chef and a private guide at your disposal to discover the Eternal City.
Les Louves loves: to be able to mix sport, culture and relaxation for all the family the time of the holidays.
More info
I want to go there
Article made with our partner: Les Maisons de Katy et Jacques.
Translation: Ashley Griffin
Photos: Les Maisons de Katy et Jacques.
Read more on Les Louves
Chalet RoyAlp in Switzerland: for skiing and more (Villars-sur-Ollon)
3 good reasons to pack your bags as a family for Clos des Coustoulins