Breakfast after 10 am, reading two novels a week, forgetting schedules, taking a nap at 4 pm and eating dinner at 10 pm… When we have children, we quickly forget that holidays can also look like that. When it comes time to book a holiday for the summer, one wonders inevitably: where and how to offer a grand holidays to the children without sacrificing the freedom and rest of the parents? We found the answer: a great kids club, like in the houses of Katy and Jacques.
3 good reasons to choose a hotel with a kids club: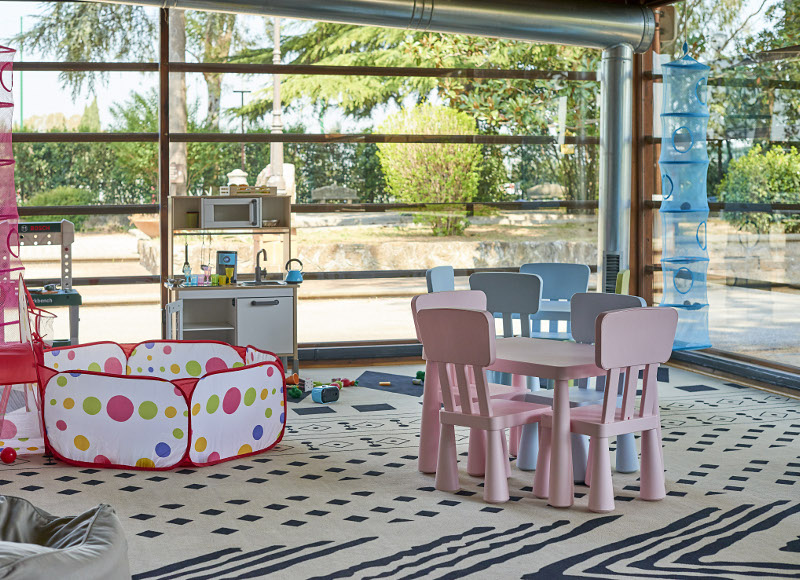 Because sometimes, your kids prefer to go to the kids club…
It's a question of rhythm and necessary change. If you have decided this year to take your time and rest as much as possible, your children, they are just as excited and are waiting to be busy with activities. To channel all this energy, you have the choice between improvising as village chief to entertain the whole tribe from morning to evening, or let the experts do it. In Les Maisons de Katy et Jacques, they are called "enchanteurs," a fitting name this team of experienced and animated chaperones who take care of your children all day long (from 0 to 16 years old, and from early morning to the end of the evening), with a smile and a clear desire to make help have the most beautiful holidays of their life.
At the kids club of Mas San Joan (Spain):
Preparation for a show, a giant werewolf, a cooking workshop after picking produce in the kitchen garden, tree climbing, tennis, activities for kids while the adults have dinner… How do you expect that, with such a spectacular program, your children won't want to leave your company as soon as they've swallowed their breakfast?
Learn more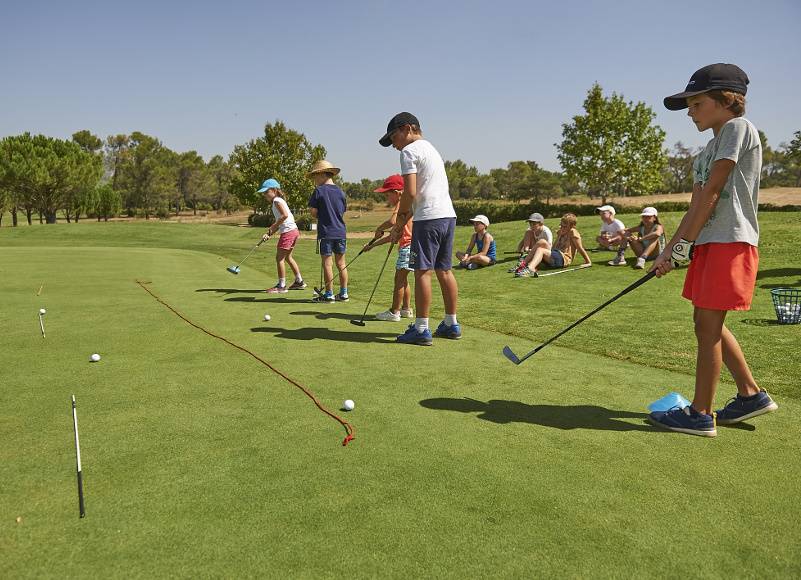 Because you have tried everything

Renting a big house with friends and all the children sleep in a dormitory with the babysitter: you did it once, and you almost lost your friends and your favorite babysitter… Going with your family to the hotel, trying to combine culture and idleness so that no day is alike: you tried, but between the nap time of the youngest, the your older children's desire to swim and your excursions in the nearby village, you came back a little frustrated and even more tired than when you arrived. And now, you hope to mix all these options for your next vacation and to have as much time for yourself as time to enjoy with your children… In Les Maisons de Katy et Jacques, you are welcomed by two hosts, who welcome you as friends into their home. They do not impose schedules or a "typical day": not for the meals, nor for the kids club, nor for the activities. It's all inclusive, you make your own schedule and find the pleasures of improvising…
At the kids club of Domaine de Châteauneuf (Provence):
Introduction to golf, artistic workshops (singing, music, theater), painting, crafts, cycling, tennis, team sports… Absolutely everything is included in the program imagined by the couple Katy and Jacques (including snacks or your picnic baskets), so that the holidays are as enriching for the children as they are simple for the parents.
Learn more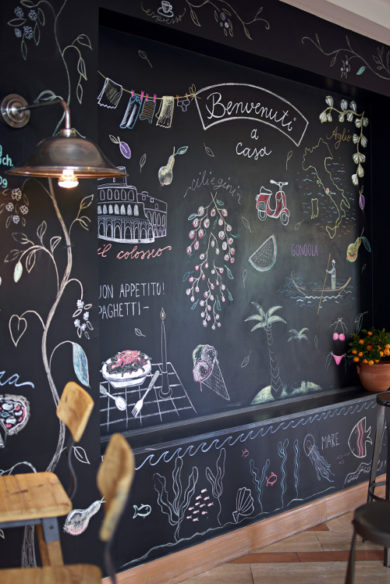 Because this year, you're bringing your youngest

The holidays on the seaside with an infant are completely different when you have everything you need at your disposal and much more… No need to move the whole house for two weeks: all the Maisons de Katy et Jacques are well-equipped for babies: small bath, stroller, baby carriage, baby monitor, baby formula, baby bottles, high chair, early learning toys, etc. Whenever you decide (all day or only for a few hours), the baby enchanters pamper your baby to give you time to breathe and enjoy.
At the kids club of Borghesiana Romana (Italy):
Go visit Rome as a couple without an ounce of guilt, your children are well taken care of. The toddlers program includes: body and musical awakening, motor skills, crafts, creative workshops, naptime, afternoon tea… And for older children and teens, there is something for everyone: football or tennis courses, swimming pool, biking, theater, Italian cooking classes, fun workshops to discover Roman history and culture, etc.
Learn more

Information & reservations :
www.les-maisons-de-katy-et-jacques