No need to go shopping in the suburbs to find the most beautiful children's clothing brands at reasonable prices. Bonpoint, Bonton and Zef have several locations in Paris, shops so chic that sell everything to keep your baby fashionable, from rompers to changing bags to pretty outfits.
The outlet sales at Bonpoint
It's a well-kept secret but the most famous claw for children has its Parisian outlet store, not far from the Musée d'Orsay, at 42 rue de l'Université. Here, you won't find tangled bins of clothes but beautifully-stocked counters for shopping with a one-year lag at 30% off. In the "soldes" periods, the labels even display up to 50% off. As an added bonus: shoes, accessories and cosmetics remained at the public price.
Bonpoint outlet
42, rue de l'Université 75007 Paris
Ouvert du lundi au samedi de 10h à 19h
Tel: 01 40 20 10 55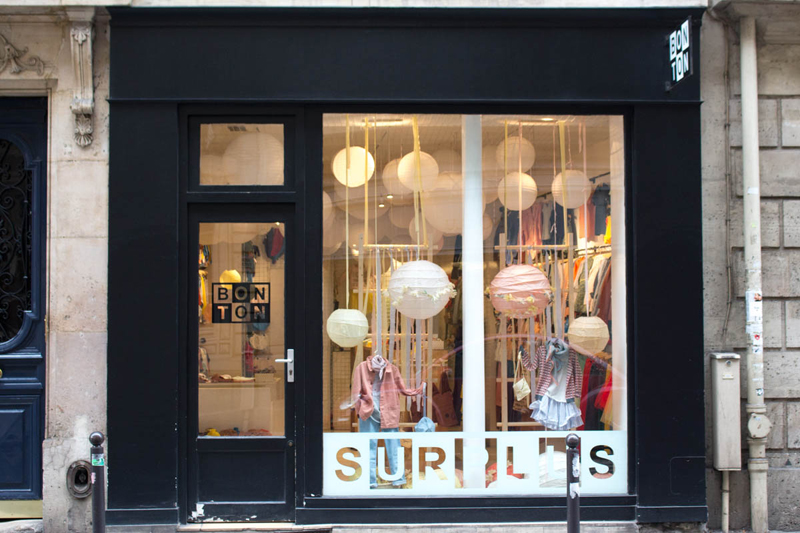 Surplus Bonton
Walking down the very chic rue de Grenelle, just a stone's throw from the Rue du Bac metro station, you will quickly come across a bunch of Bonton shops. There is Bonton Bazar, where there are linens and furniture; a classic Bonton with ready-to-wear clothes, shoes and toys and, just next door, an outlet store as cute as its two neighbors, with its paper decorations hanging from the ceiling and pretty clothes on hangers climbing the walls. What you will find: the collection of the past year at 30% off. Pastel bloomers, ruffled blouses and sweaters have kept all their freshness.
Surplus Bonton
82, rue de Grenelle 75007 Paris
Ouvert du lundi au samedi de 10h à 19h
Tel: 01 42 84 42 43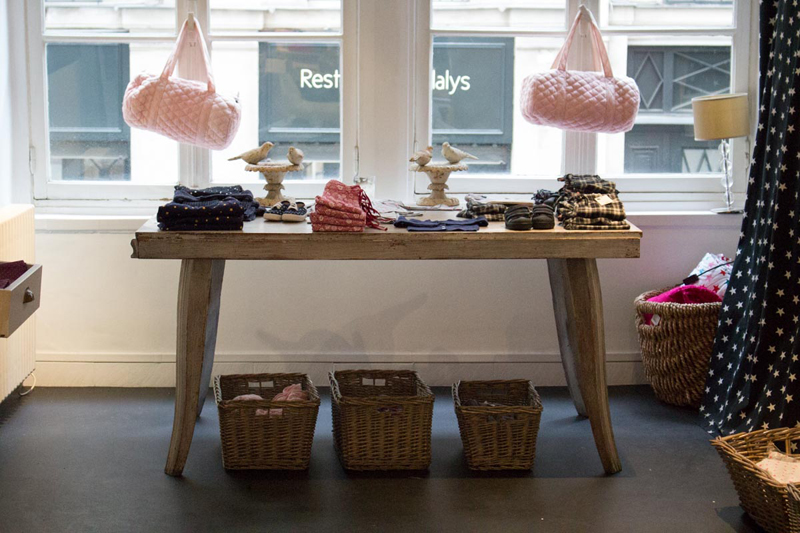 Zef surplus
Founded in 2003 by Italian Marie de Andreis, the brand Zef dresses children up to 12 years old, with poetry and a zest of rock'n'roll. In Paris, the brand has three stores, as well as an outlet in the area of Palais Royal, which sells the collection of the past year. From January to December, clothes are marked down by 50% or even up to 70% off during the "soldes." The plus of this vast shop where you feel like home: a coloring table for the youngest to wait while we dress the rest of the family.
Zef surplus
32, rue de Richelieu, 75001 Paris
Ouvert du lundi au samedi de 10h30 à 19h
Tel: 01 42 60 61 04
Fanny Rivron
Translation: Ashley Griffin
Photo credit: Fanny Rivron
Read more on Les Louves
Summer with a baby: our selection of accessories for the beach
Sausage and fries in Paris with the kids