Your family is going to welcome a second child, and you are already looking forward to your older child becoming a big brother or sister. But a whole new balance will have to be created during your 9 months pregnancy so that everyone finds their place in this new family. We asked all our questions to a psychologist, specializing in the perinatal period, to best prepare for the arrival of a second baby in the family.
Things to know before the arrival of a second baby
Treat the announcement of your pregnancy with care
You are pregnant and happy to finally share this great news with your eldest child. "I advise to carefully plan the announcement of her pregnancy, to prepare well your eldest," suggests Jeanne Ribierre, psychologist specialist of the perinatality. Choose a good time, and calmly take the time to explain, with simple words, that "Mom and Dad have made another child, it will happen on this date." Your child will then ask his own questions. You can also ask him what he thinks about it, then start from the words he uses to place yourself to his level and answer his questions. Even if your toddler does not have the language yet, do not hesitate to announce the birth to come: "It is essential to talk to him, to explain the situation, regardless of his age." Should you give him small wake-up calls during pregnancy? "It all depends on the reaction of your child," says Jeanne Ribierre. "Some ignore the future baby; others ask questions, have interest in the belly of their growing mom… Pay attention to his reactions and adjust your explanations according to what he expresses." And think of giving simple benchmarks to help him understand: "The baby will arrive before Christmas / After your birthday / before your return to school / etc."
Your child must stay in his place
"I often remind you to explain that the baby is done by two people: it's not just the mother who made the baby, but it's a couple's decision—a baby is done with dad and mom," says the psychologist. Similarly, remember that a child must remain in his place as a child: "He has no say in having a brother or sister; he is not the one who takes the decision, and it's important to leave him in this position of a child." Thus, the eldest is not given the responsibility of choosing the first name, even if it can obviously involve him: "He must understand that the final word remains with the parents. Indeed, giving him a voice in the chapter does not necessarily diminish his resentment at the arrival of a second child, and may even generate anxiety if he understands that his actions or his choices may have consequences for the arrival of his little brother or sister."
How will the elder respond to the announcement of the arrival of a second child?
Fortunately, there is no typical reaction! "The child may be indifferent, proud or angry, or all at the same time, or one after the other: ambivalence is normal in this situation, just as a woman who learns her pregnancy can react in a thousand ways different," reassures Jeanne Ribierre. The important thing is to accept and listen to the older child, even if what he says is not necessarily pleasant ("I do not like the baby, I do not want to keep it, we have to put it back in your belly, etc.) and to reassure him. "One must allow him to express his resentment, to accept the emotions of anger, of jealousy; but also to explain to him what will happen and that he should value his role as future big brother or by talking about the benefits he will experience. The arrival of another child in the family can be hard to accept: "The elder feels a loss, because he is no longer the sole center of parental attention, and he must build a new place. It is important to explain to him even before the arrival of the second baby that love does not divide, it multiplies. The fear of not having all the love of his parents is the root of jealousy, so it is essential to make him understand that parents have plenty of love to give for each child," says Jeanne Ribierre. Still, we must also make him understand that on the other hand, we can not multiply the arms and legs, and that the baby needs a lot of attention the first months…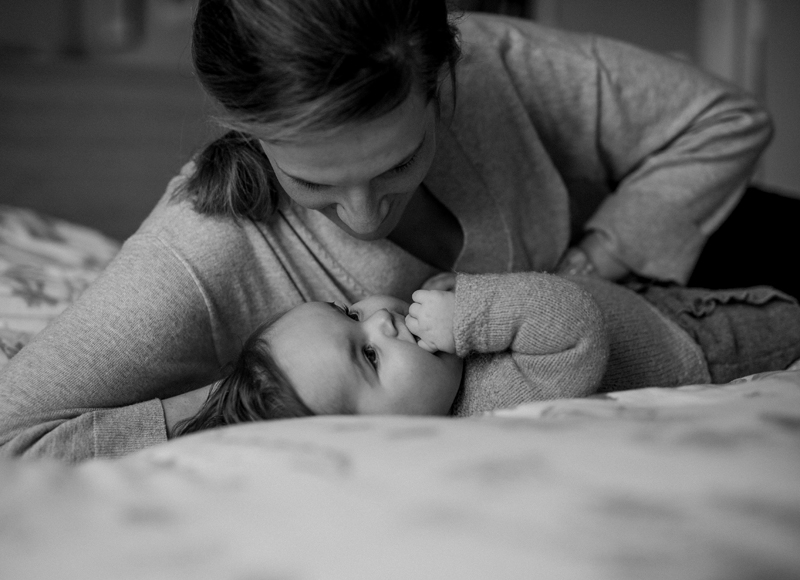 When the baby arrives
How to prepare the elder for the arrival of the second?
"I always recommend, when possible, that the eldest be present at the birth of the child (and not on holidays with the grandparents, for example): it is important that he comes to the hospital, and that he welcomes his little brother or little sister into the world. You can lead the presentation: explain who this baby is, why mom will have to stay a few days at the maternity ward with him to check that everything is fine," advises the psychologist. Also make sure you prepare him in advance about what a baby is so that he is not disappointed: no, he will not be able to play with him right now, he will cry a lot, wake up at night, sleep during the day, require a lot of attention, etc. In short, prepare your elder to be patient…
How to create a connection between brothers and sisters in everyday life?
"It's good to involve the elder, while taking care not to push him: he is not forced especially to take care of his little brother or his little sister, under risk of creating emotional barriers," says Jeanne Ribierre. From time to time, you can offer him some missions, small tasks: pushing the stroller, helping to bottle feed, getting a bib, etc. "If you allow him to give the baby to the child—to give the bottle, push the stroller, carry it in his arms—be sure to explain beforehand how to do it and that the child have a good experience of this interaction." When both have grown up, do not force the elder to share his or her games. Instead, plan play spaces for everyone, especially if there is a significant age gap. A little trick for the first months: give a doll to the elder, who will love to imitate her mother.
A change of balance in the family
Going from three to four is complicated; it's a whole new balance that everyone must find. "You have to find time for each child individually, especially for the eldest, to show that we are still interested in him," advises the psychologist. "To weave the fraternal bond and also create a link between all four family members, try to find games and activities to do as a family, and do not hesitate to draw attention to how the little one reacts to the elder. This allows children to learn to play together."
Good reads (in French) to prepare your elder: the recommendations of Jeanne Ribierre
On waiting during pregnancy:
Le ventre de ma maman. Toi dedans, moi devant, by Jo witek
Il y a une maison dans ma maman, by Giles Andreae
Quand je t'attendais, by Meritxell Marti
On maternal love:
Mon amour, by Astrid Desbordes
On ambivalence, the brother / sister relationship:
Un amour de petite sœur, by Astrid Desbordes
Thanks to Jeanne Ribierre, psychologist specializing in perinatality, and member of the Éveil & moi network for her precious advice. www.jeanneribierre.fr
Translation: Ashley Griffin
Read more on Les Louves
Pregnancy diary: how to record 9 months of memories
Food diversification: our advice for his first meals from 0 to 1 years
Sunscreen for babies: choose the right protection for summer