After the delivery of your new baby, you will discover a new rhythm, one full of choppy nights, interrupted by feedings, diaper changes and little songs hummed in the hollow of his ear to soothe your infant. To experience milder nights, follow these tips, created with the help of Stokke.
Sleep, a complicated subject

You were warned when you were pregnant: sleep will be quite the battle. Indeed, with the arrival of a baby, the nights take on a new dimension: alarms every 3 hours, diapers to change, bottles to prepare or breast feedings, and above all, cuddling and going back and forth in the house to appease the crying of the newborn. Why are nights so complicated when you have a baby at home? "For the first 3 months, the baby's rhythm is based on his primary needs: fatigue and hunger. He does not know the difference between day or night; he wakes up when he is hungry, quite simply," explains Marion Bonvarlet *, a psychometrician, specialist of the early childhood. Subsequently, even when the feedings are spaced out and the nights are when you're supposed to rest, there comes the anxiety of separation. "It can happen from 3 months for some, 6 months for others. The baby wonders why his parents are gone, if he is really alone, if we will return to take care of him… He then feels a very strong need to be reassured, hence his crying." It is then necessary to return, to assure him of your presence, now and always… "Little by little, he will understand the 'permanence of the object' and accept sleep. He goes little by little to reassure himself," explains the psychomotor therapist. It's a process that can take time.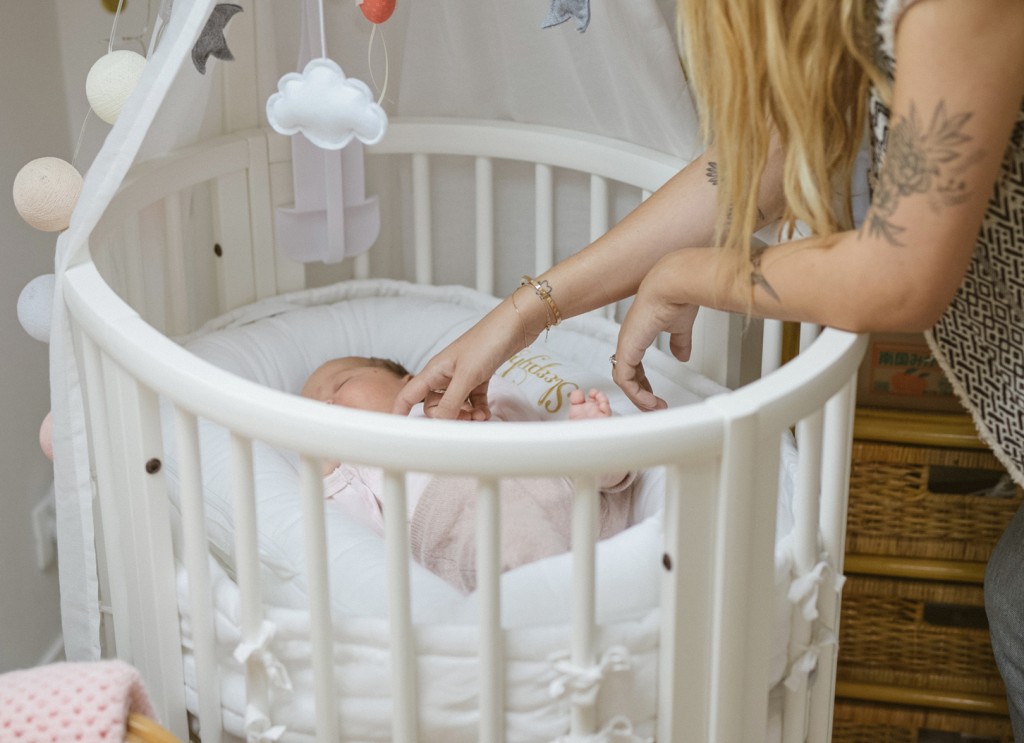 Ritualize his bedtime

"After for first weeks, when he can sleep in his parents' bedroom, I recommend having the baby sleep in his own space," shares Marion Bonvarlet. First and foremost because it allows you to ritualize bedtime as much as possible, an essential process to soothe the infant and allow him to fall asleep peacefully. "At this point, the baby can not tell the difference between day and night, between a nap and a sleep that must last longer. It is therefore the role of parents to help him to adapt to this new rhythm. How? By establishing different rituals according to the times of the day. For the night, dim the lights, talk softly to the baby, always sing the same nursery rhymes, slow and soothing rhythm. "Ideally, start the bedtime ritual before entering the room and finish it once in the room. The baby must understand that it is the beginning of the night, that he must go to bed. During the day, set up a small ritual with different nursery rhymes and do not hesitate to leave some light in the room. "And don't forget to verbalize the situation, as always: explain that we're going to bed, that it is time for a nap, etc."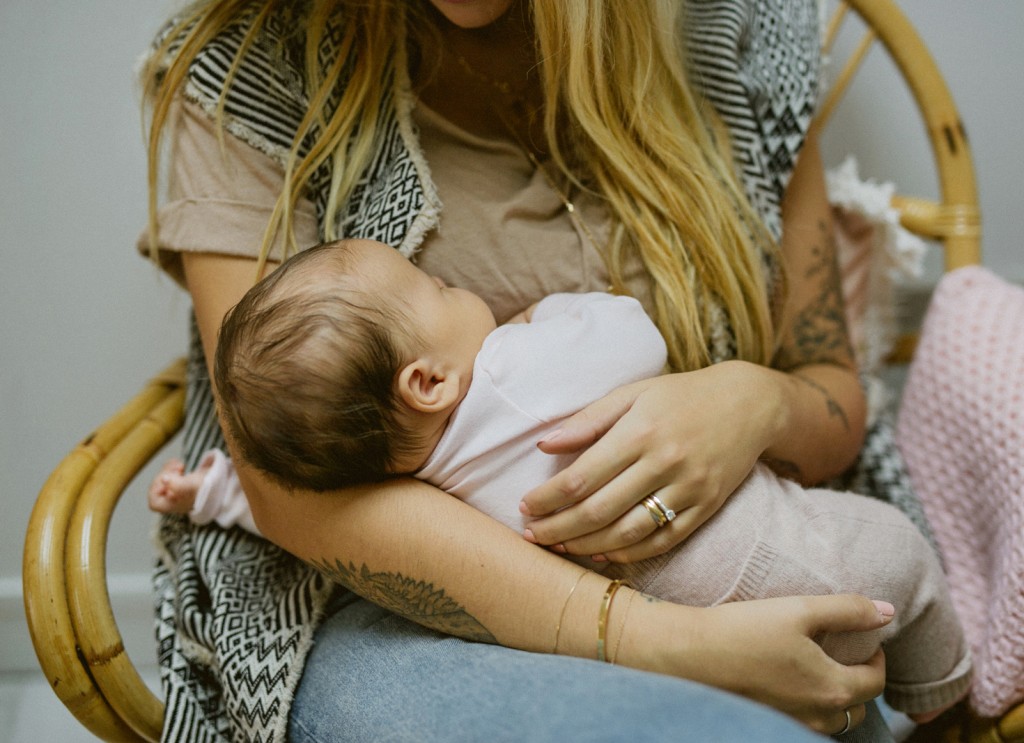 A little advice to reassure a baby who won't fall asleep


"You must always be patient and not feel guilty," Marion Bonvarlet smiles. But here are some small tips that can also help you:
– Fifteen minutes before bedtime, tell your child that bedtime is approaching and opt for quiet activities: cuddling, reading, etc.
– Always follow the same routine, so that the baby understands that the bedtime is coming and learn little by little to fall asleep alone.
– Give him a blanket with your smell on it to your baby, which will reassure him in your absence.
– Install a mobile with slow movements, high enough above the bed: it can soothe the infant, without "eating" his entire field of vision.
– Explain and comment on what you're doing: "I'm going to sleep," "I'll be right next door," "it's time to sleep," etc.
– Do not rush to the first crying: sometimes the baby will go back to sleep on his own. "Study his cries, whether they intensify or, on the contrary, calm down…"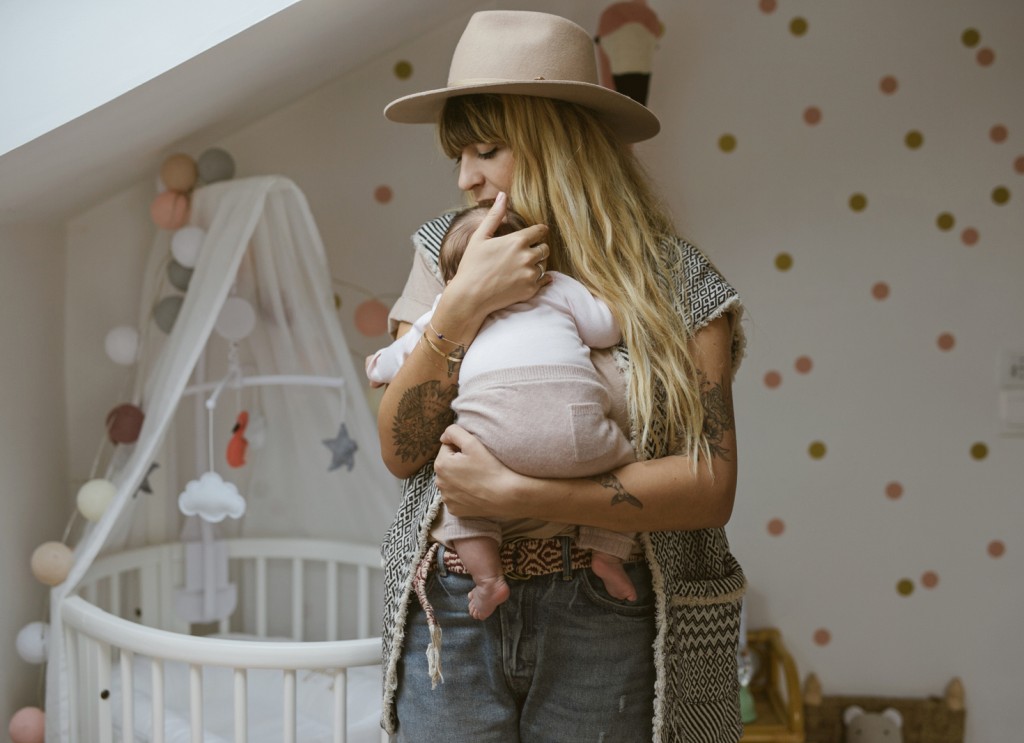 And if the baby still won't sleep?

Contrary to what you may imagine, there isn't a set age for "sleep training," although around 6 months the baby should be able to sleep between 8 to 12 hours in a row per night. If this is still not the case, who should you consult? "I recommend seeing his pediatrician, who is able to check if there is not a physical or physiological cause that prevents the baby from sleeping… Otherwise, you must take his trouble and establish small rituals adapted to your child. And do not lose hope: children always end up sleeping."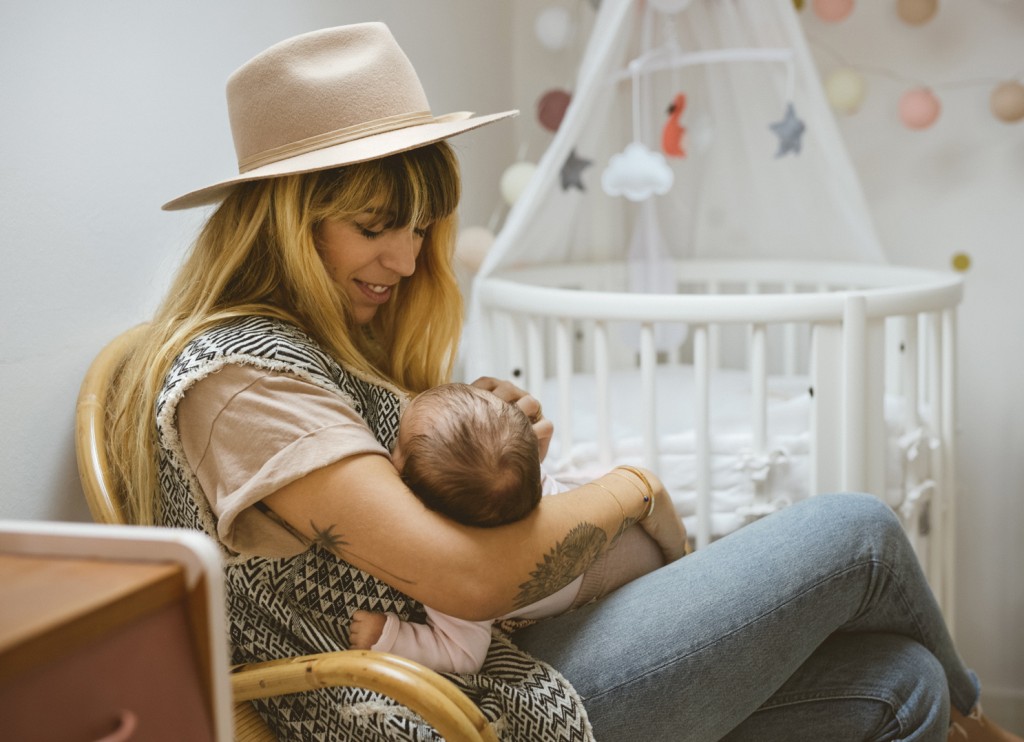 A few tips from Marion, mum of Romy, 9 weeks
How were your first nights with Romy? Where do you have her sleep?

Romy immediately slept well. From the time of maternity, she slept more than three hours in a row, and thus continued at home until her fifth week. She sleeps six hours in a row now, wakes up once to eat around 5am, and goes back to bed for a sleep. Since we got home, she sleeps in bed next to ours. Initially in a wicker crib on a rocking stand, and now in her bed Stokke Sleepi Bed: it is set up next to me in our room and we move it to our liking during the day, from her room to ours. It's very handy when she wakes up, as I'm breastfeeding, because I just have to pull her against me to feed before laying her back next to me.
Did you create any small rituals for bedtime? To appease her?

Now, we put her in pajamas after bathing in the early evening, and she stays with us until the last feeding in the evening. She tends to fall asleep right after me. In general, after eating, we hug each other, or with her dad, and she falls asleep on us. She is then put in her bed and she falls almost immediately into a deep sleep. This is our little ritual: a feeding, a hug, and in bed! When she is not asleep, I put her in her bed (she gives us little dinosaur grunts) and I turn on her mobile over her which spins to music. She watches it turn and falls asleep quickly.
Any little tips to calm her cries in the first nights?

I love to sing songs to her: during her first peaks of growth during which she had a little more trouble falling asleep, I wandered around the house singing her favorite songs that I kept playing on repeat during my pregnancy. Skin to skin contact also works very well with Romy—it's magic!
For naps, are they usually in her crib, in your arms, or in her bed?

Initially, as Romy slept at night in her bassinet, she was instead placed in her Sleepi bed for naps, so that she could get used to several sleeping arrangements. Today, we can put her anywhere we want her to sleep: bassinet, bed, arm, everything suits her!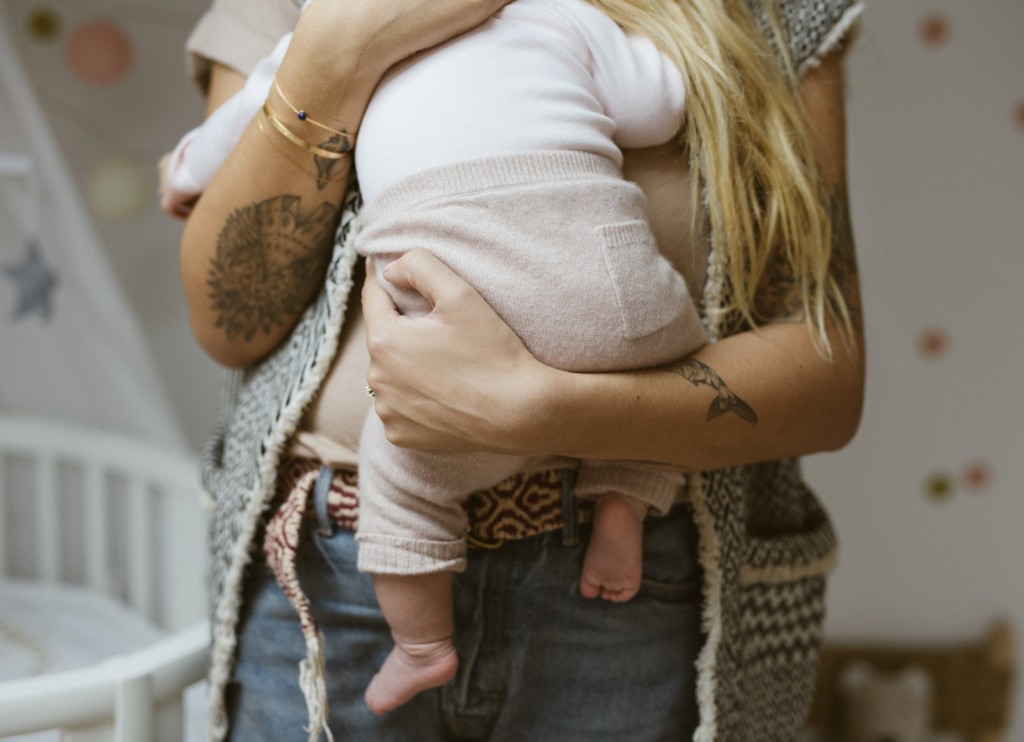 Find the world of Marion on her website and on Instagram.
*Marion Bonvarlet is part of the MyBabyFly network, wellness workshops for children and adults at home.
Created by: Stokke x Les Louves
Photo credit: BellyBalloonPhotography x Les Louves
Translation: Ashley Griffin
Read more on Les Louves 
15 minutes/day: 4 ideas to spend quality time with your child
From 0 to 12 months: how to play with your baby?
Baby's first outings: how to introduce your child to the world around him