We like to "go organic" because we know we're doing something good for ourselves, but it's not just that. We're also doing something good for our children, our planet, our future, their future… To help you take a step closer to living organically, we have concocted, with the help of Melvita, a small practical guide of new routines to adopt in your bathroom, for the whole family.
A moisturizer tailored to you
The most fragile and most exposed to the elements, the skin of the face demands a tailor-made product. Therefore, we meet this need through the use of targeted care. To hydrate "combination" skin without shine, apply the Nectar de Roses Fresh Gel. The benefit of this product is that it's enriched with rice powder that matifies the skin. Richer and undeniably comfortable, the nourishing and soothing Honey Nectar Cream works well with sensitive skin. For an anti-aging boost, turn instead to the Anti-aging Cream with Argan Oil, specially designed for skin that is dry and very dry.
Our picks:
Gelée fraîche nectar de roses
Crème nectar de miels
Crème anti-âge à l'huile d'argan
A makeup remover as you like them
For makeup removal, everyone has their favorite product. Dehydrated skin is likely to thrive with the milk oil with rose: its texture combines the velvety feel of an oil with the sweetness of milk. For a cooler makeup remover, we love the very light Bouquet Floral cleansing foam that removes makeup and refreshes while protecting the fragile balance of the skin. If, like many, this is something you look for in a makeup remover, these two products are rinsed off after use.
Our picks:
Huile lactée démaquillante à la rose
Mousse démaquillante nettoyante visage biobouquet floral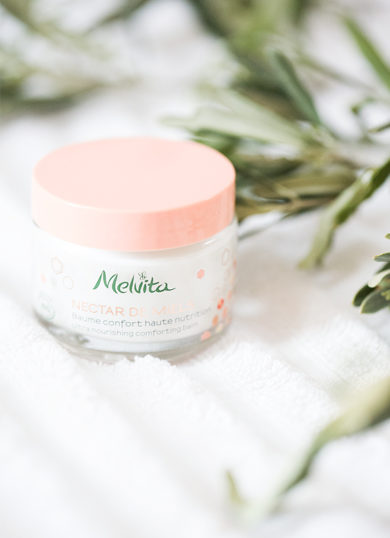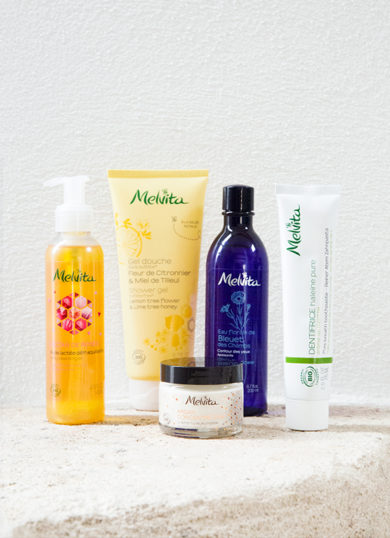 A gentle gel for the whole family
No more bottles accumulating on the edge of the bathtub. For both the shower at 7am and the bath at 6pm, we love this chameleon shower gel with almond blossom and linden honey. Formulated without sulphated foaming agent and without soap, it won't dry out your skin and is suitable for all skin types, even the most fragile. And everyone will appreciate its scent, which contains almond notes.
Our pick:
Gel douche amande et miel de tilleul
A little rose makes for the perfect makeup removal
Once you've had a taste of its benefits, it's hard to go without it. Its rose floral water erases the limestone residues that tug on the skin after removal with just water. Toning, the rose water also has anti-aging properties, and we like its delicately dewy scent.
Our pick:
Eau florale de rose bio en spray
A healthy and very fresh toothpaste
We inevitably swallow a little toothpaste when we brush our teeth, giving us good reason to switch to an organic product to protect ourselves from potentially dangerous substances. On the other hand, giving up freshness is not an option. This toothpaste combines an incomparable formula and the refreshment of peppermint essential oil.
Our pick:
Dentifrice haleine fraîche bio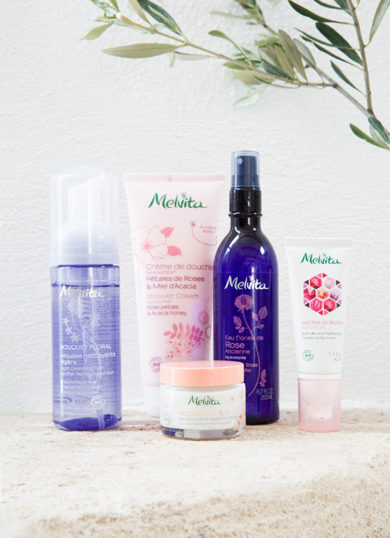 A roll-on spot treatment
For unexpected imperfections that pop up, you can count on this urgent purifying care. Enriched with essential oils of lavender, tea tree, sage, rockrose, coriander and lemon, it helps to dry and purify imperfections and is applied directly to the area to be treated with its ball tip.
Our pick:
Nectar pur roll-on purifiant  
Blueberry for tired eyes
It has become one of our essentials to sooth and decongest tired eyes. It is used in the evening after you're removed your makeup. Just press it to your eyelids. In order to multiply its effects, place the bottle of blueberry water in the refrigerator before using it. After a long day of using computer and cell phone screens, the feeling is simply divine.
Our picks:
Eau florale de bleuet bio
Roll-on givré, contour des yeux